"With You" now available — and it's free!
February 2nd, 2022
I'm super excited to share that "With You," my 2019 MFA Thesis Project, is now available to play for free on Steam and itch.io.
I developed "With You" largely in a single semester in 2019 as my MFA Thesis game at the NYU Game Center — it was a solo student project, so it's very short, a little wonky, and made with a lot of love. Non-violent cooperative games mean a lot to me, so I hope that this one can bring you an opportunity to collaborate with and become closer to someone you care about.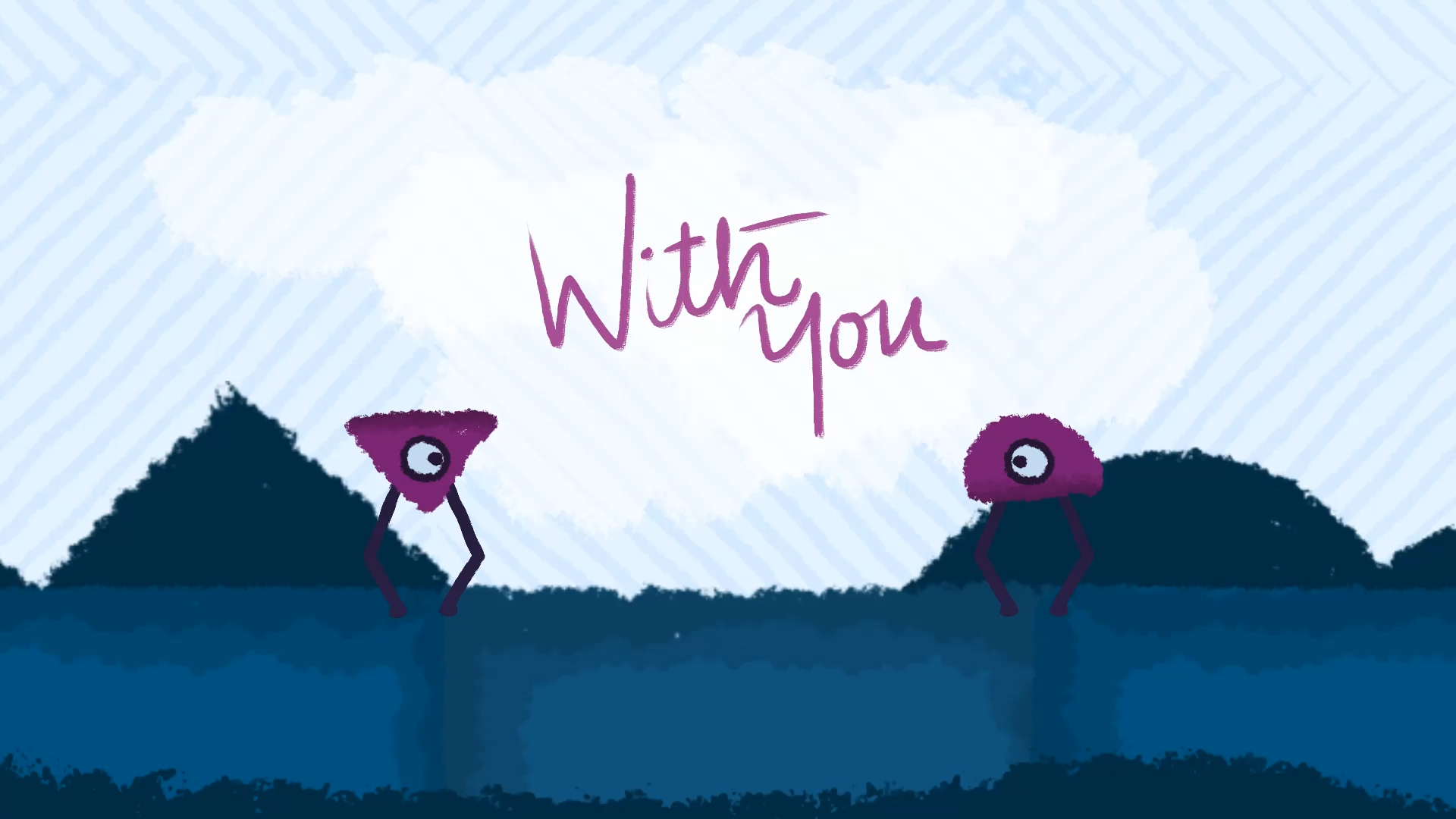 "With You" is a cooperative two-player puzzle-playground designed as a collaborative, playful space for couples. It's a tiny game intended to be approachable and interesting for both new and seasoned players, and is made to evoke a sense of intimacy and communication. While created with romantic couples in mind, it's a game that aims to encourage healthier collaborative habits within any relationship.
Together, players complete physics and platform challenges through a series of coordinated actions, trust falls, and collaborative problem solving. The actions players perform and the goals they fulfill vary in intimacy throughout the game.
I hope you enjoy it. <3